Collect in-the-moment customers' feedback, take action on time to improve satisfaction, loyalty and boost sales.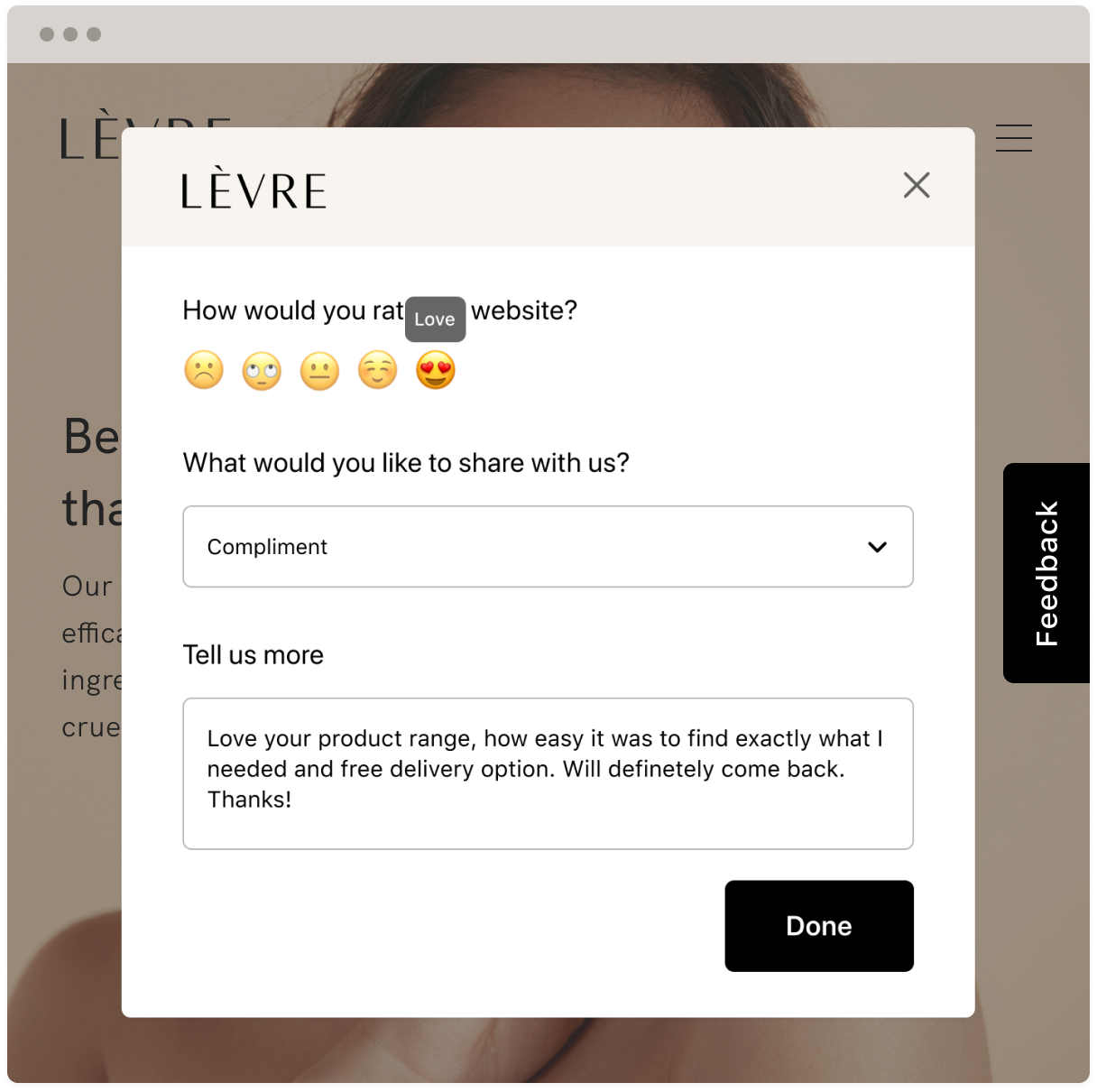 Easy to use app
& friendly support
Beautiful and efficient feedback app with one-click setup and quick support.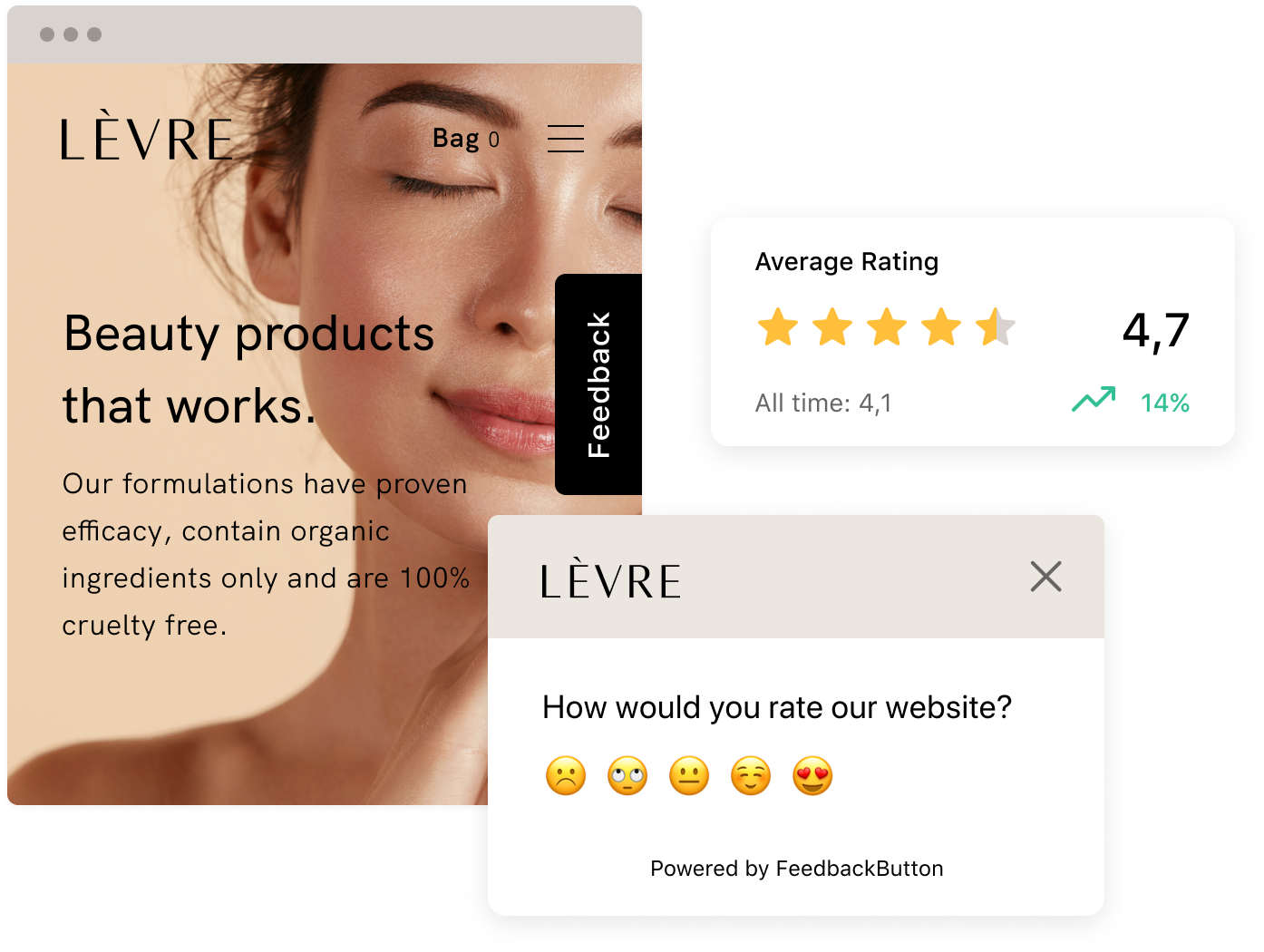 Identify customer experience pain points, collect feedback and suggestions.
Discover insights momentarily to increase customer satisfaction.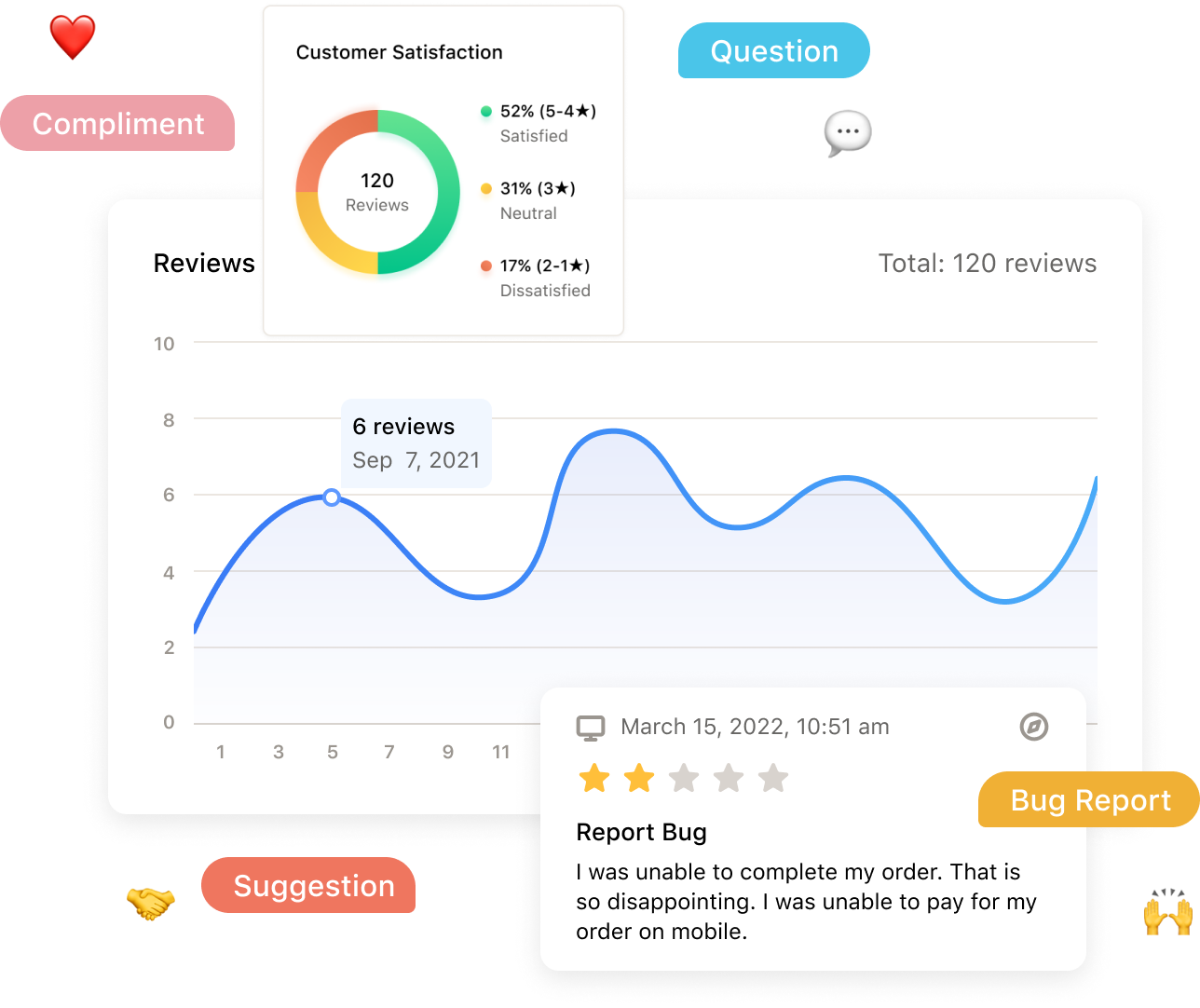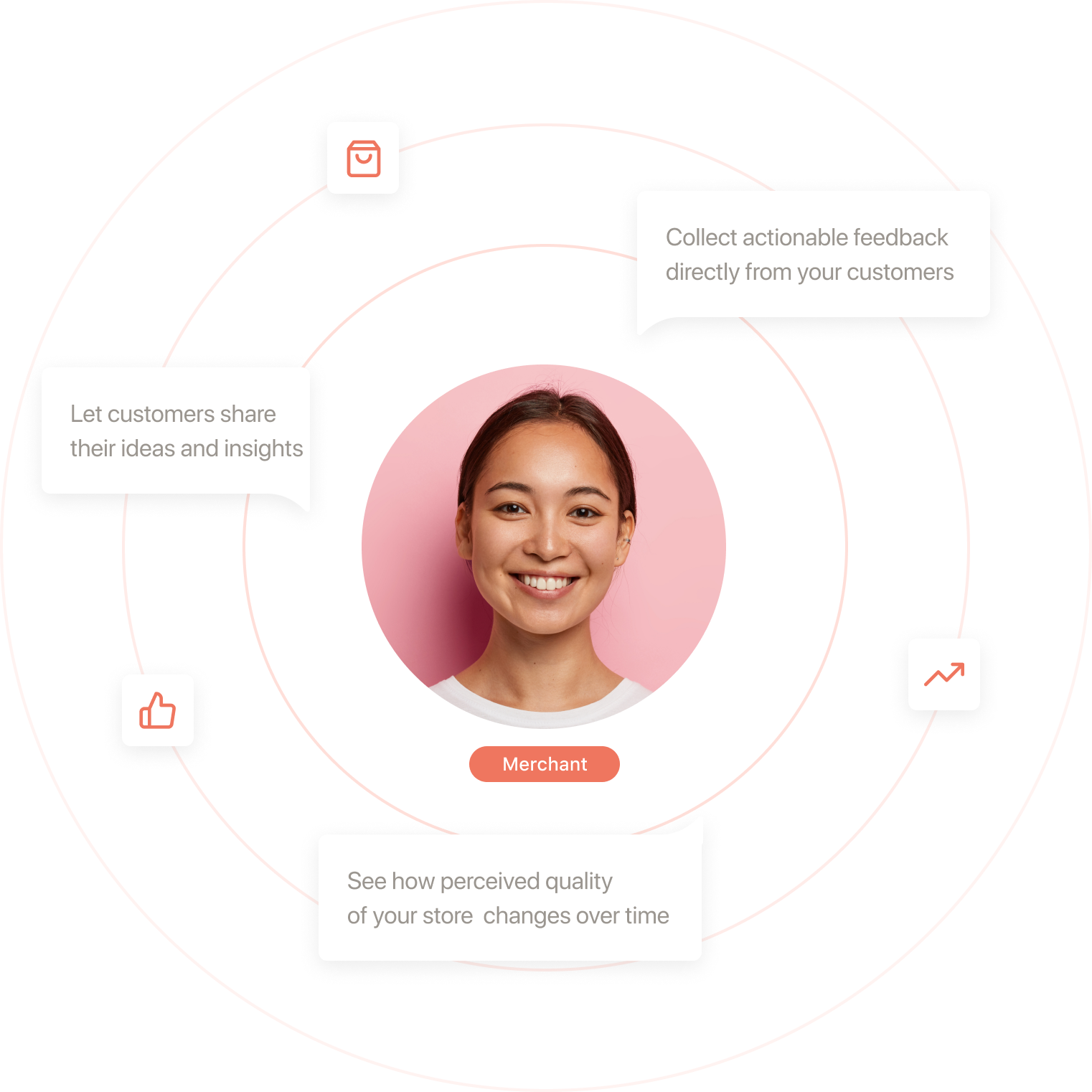 Use feedback
to improve your store
Take quick, feedback-driven actions, improve your store and boost sales by increasing customer satisfaction and loyalty.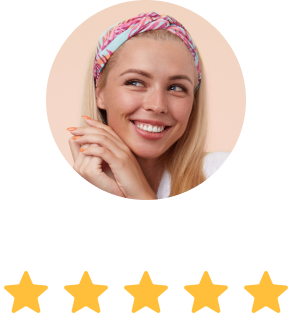 Addition of Feedback Button to our site let us collect valuable feedback, feature requests and improve our online shop to increase conversion rate.